Utopian days in a murder capital
Crime may plague other parts of Honduras, but on Utila, a Caribbean island with a population of just 3,500, the biggest problems are invasive lionfish – and getting a restaurant table.
I felt like I had been shocked; a surge of electric pain seared my thighs. Distracted by a pair of blue-and-white dappled eagle rays, I hadn't noticed the tumbleweed-sized fire coral I was now practically straddling. Meanwhile, without slowing, the snout-nosed rays glided into the shadows of the Meso American Barrier Reef.
I was skin-diving in Utila, a Caribbean island located about 29km north of Honduras' mainland port town of La Ceiba. At 18km long and 6km wide, with a population of approximately 3,500, Utila is the smallest of the three major isles collectively known as the Bay Islands, which sit along the Meso American Barrier Reef, the world's second largest. Utila's year-round whale shark sightings, bargain-priced open-water certification packages and laidback party vibe have made it a gap year destination par excellence, though the normalising of dive prices in recent years has begun attracting older adventure travellers who seek personalised attention over cattle-boat experiences.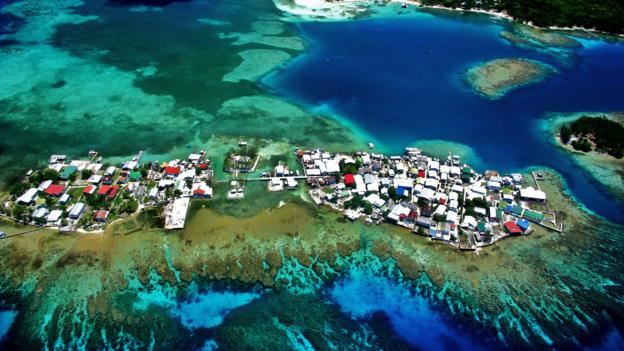 And so here we were. Coral stings notwithstanding, my partner, 11-year-old daughter and I followed our dive master, nicknamed "Kelly The Lionfish Hunter" (also known as Kelly Ash, head of the World Lionfish Hunters Association), checking reef overhangs for lionfish – the aggressive, invasive species tearing a swathe across the Caribbean. Thanks to the venom within its feathery orange, white and brown plumes, the voracious lionfish has no known predators. The plan was to spot lionfish, Ash would slay them (only locals qualify for a spear fishing license) and later: bon appètit! The lionfish would be our dinner.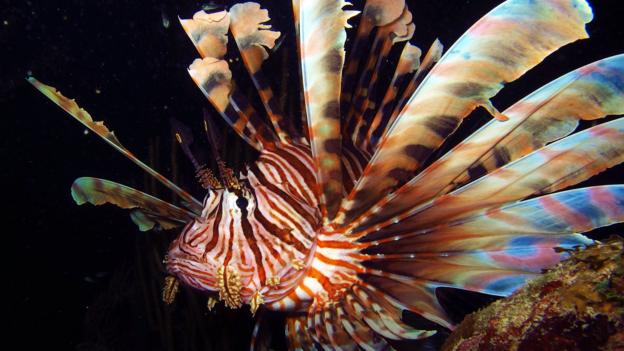 But as any casual follower of the news knows, Honduras' problems extend beyond a lionfish invasion. Vast waves of economic and humanitarian refugees have been fleeing mainland cities for tenuous opportunities in Mexico and the US, driven by the violence and extortion of narcotics traffickers. According to the United Nations Office on Drugs and Crime,Honduras has the world's highest homicide rate at 90 per 100,000.
But on Utila, the fear isn't gunfire: it's worrying about getting burnt while sunning on the Coral View Beach Resort's dock. Or whether you can get a table at the Jungle Café, a new fusion restaurant only open on Saturdays, providing an ambitious alternative to the island's hyper-casual food scene.
Some islanders say that Honduras' crime is more nuanced than statistics indicate, and not only because it's so much safer on Utila than the mainland. "The crime on the mainland is not worse than in other Third World countries. As long as you follow logical travel advice, you are safe," said Luzia Bodden, an Swiss-Austrian citizen who arrived in 2000 to obtain dive master certification, then met and married a local and has been on the island ever since. "I don't worry about safety on the island; it is small and everybody knows everybody," she added. Of course, locals said, travellers should follow standard safety procedures: don't walk alone at night, don't flash expensive electronics or jewellery and don't engage in drugs.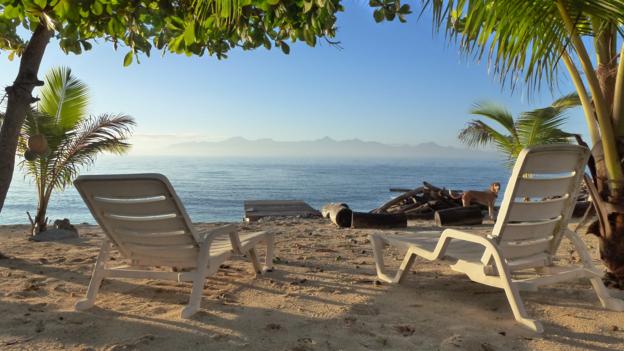 And so, even with the spate of Honduras' bad publicity, I found myself 9m underwater off the coast of Utila, rubbing my still-pulsating leg and running low on air – happy to not have experienced any crime, but cursing the fact that I hadn't gotten sight of the country's other problem – the lionfish. Immediately I felt guilty; from a conservation standpoint, no lionfish is better than ample lionfish – no matter how much we were anticipating that sashimi.
We'd have to settle for grilled-tuna sandwiches at Munchies Café instead. Nursing limeade on the veranda of the circa-1863 island house overlooking Utila's main drag, we saw a man walk by with a bucket of mangoes and asked to buy a few. "I'm not selling them," he said. "I'm bringing them to a friend. But he won't miss these." And with that, he handed us three.
Just another morning in the country dubbed the world's murder capital.